Our accessories
"Small things"
Want Simone & Gustave to go everywhere with you? That's what our little things are for. Our magnets will add color to your kitchen, our badges will dress up your best outfits and our bag mirrors will tell you every day that you're the most beautiful?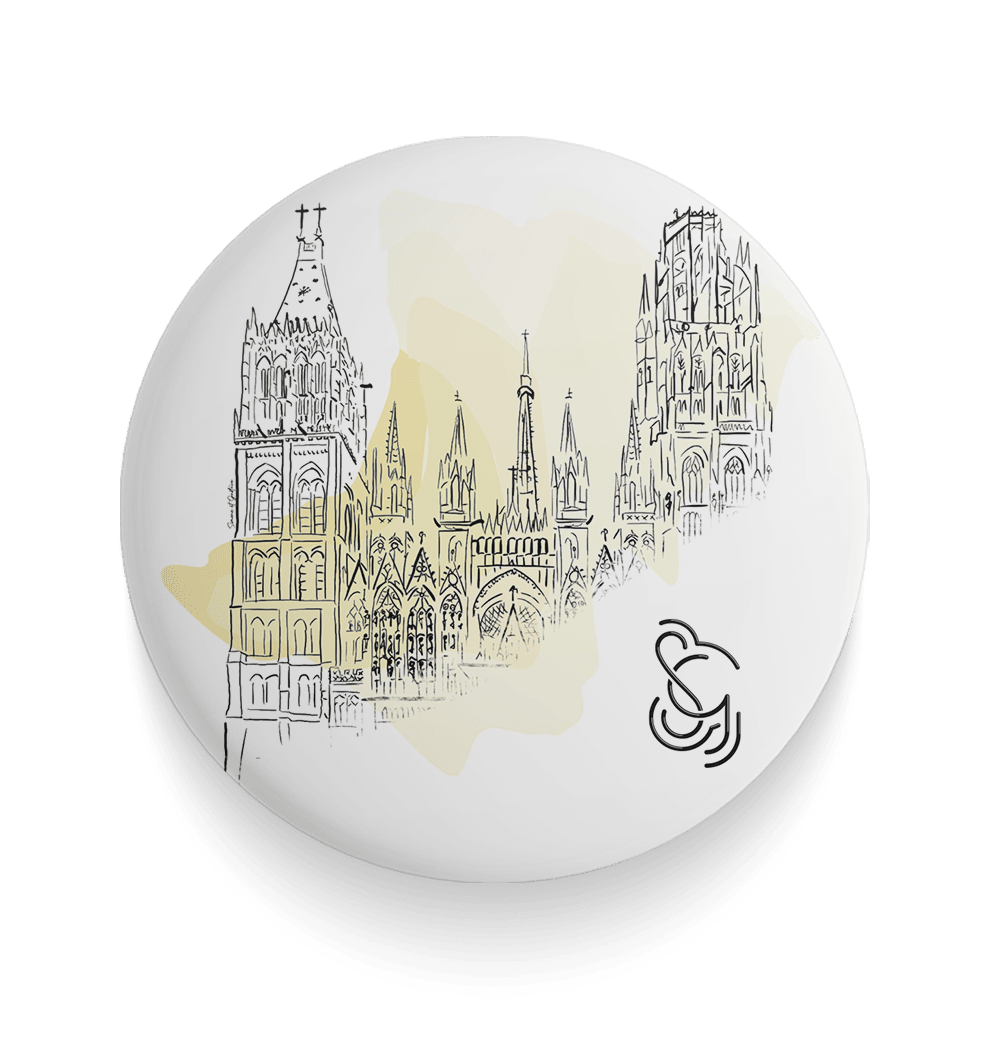 Interested in other products?
Discover our other categories
Our posters are part of a process of highlighting our territory. They connect tradition with the contemporary, heritage with the future, the local with the international.